Happy Spring!! Hope you all are vaxxed and boosted and ready for music this year because...On a Winter's Night is back on the road in 2023! Please "like" our page on Facebook for announcements.
I would mostly like to THANK YOU ALL for all your support throughout these insane times. I've been enormously humbled by the outpouring of love and donations.
If you didn't know it already - I have A NEW CD! It's called "KNEW THINGS" and it's the first original CD I have put out in years. It has some cuts from The Heal - the play I wrote songs for and performed in back in 2019 and it has new songs too. I played all the instruments. I engineered it. Normally, I would've hired musicians, an engineer, a producer and a studio - but 2020 was no normal year. You can purchase it or download it from my music and store pages.
My other CDs and songwriting skype/Facetime sessions with me are also available anytime I'm "off the road". If you're home for a while and working on new songs or stuck on an old one, hit me up! Let's work on it. Go to this site for more info: http://www.writeabettersong.com/
Big love and stay safe out there ~ Cliff
"Somewhere between Broadway and the Blues...."
"Eberhardt is better than ever, Steve McQueening his way into your heart at about ninety-eight miles an hour, kicking ass with fresh insight and new ways to lament old yearnings."
—Philly Rock Guide 
Welcome to Cliff Eberhardt's website!
Feel free to browse, listen to clips and don't forget to sign up on the mailing list for Cliff's newsletter for the latest about his tours, teaching schedule, producing/arranging services and new albums!
For more information about private songwriting lessons with Cliff, click HERE.
February 2023:
"On a Winter's Night" tour redux... John Gorka, Cliff Eberhardt, Patty Larkin and Lucy Kaplansky - back on the road again! See the Tour page for details and dates ~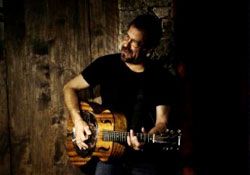 Doors at 2pm, Show at 3pm. Private house concert, for reservations and info: email downbythecreekhouseconcerts (at) gmail.com
Tix: http://tickets.payomet.org/OnASummersNight MEMBER SALE: Friday, April 7 @ 10:00AM PUBLIC SALE: Tuesday, April 11 @ 10:00AM
"Wild Perfection. Patty Larkin Transmits with eccentric magic." – Boston Globe
"Eberhardt is better than ever, Steve McQueening his way into your heart …kicking ass with fresh insight." – Philly Rock Guide
"Gorka …the leading singer/songwriter of the New Folk movement." – Rolling Stone
"Kaplansky weaves fragile lives together making even tenuous connections as palpable as flesh and blood." – USA Today
The recent reunion tour of "On A Winter's Night" yelids the warm weather debut of "On A Summer's Night" from veteran singer-songwriters that remain among the brightest stars of the singer/songwriter movement for the past three decades. In 1994 Christine Lavin gathered Cliff Eberhardt, John Gorka, Lucy Kaplansky and Patty Larkin, along with folk and Americana artists to showcase music of the Winter Season on the now-classic On A Winter's Night CD, followed by several years of touring collaborations. These artists have released dozens of recordings and toured steadily through the decades, with fond memories of their touring days together. The winter season is again celebrated by these unique and popular performers, back together by popular demand.
Ticket Price: $35-$55 // Members: $32-$52 *Note that ticket prices will increase day-of-show
Co-headline Act with my pal Lucy Kaplansky!