Happy Spring!! Hope you all are vaxxed and boosted and ready for music this year because...On a Winter's Night is back on the road in 2023! Please "like" our page on Facebook for announcements.
I would mostly like to THANK YOU ALL for all your support throughout these insane times. I've been enormously humbled by the outpouring of love and donations.
If you didn't know it already - I have A NEW CD! It's called "KNEW THINGS" and it's the first original CD I have put out in years. It has some cuts from The Heal - the play I wrote songs for and performed in back in 2019 and it has new songs too. I played all the instruments. I engineered it. Normally, I would've hired musicians, an engineer, a producer and a studio - but 2020 was no normal year. You can purchase it or download it from my music and store pages.
My other CDs and songwriting skype/Facetime sessions with me are also available anytime I'm "off the road". If you're home for a while and working on new songs or stuck on an old one, hit me up! Let's work on it. Go to this site for more info: http://www.writeabettersong.com/
Big love and stay safe out there ~ Cliff
"Somewhere between Broadway and the Blues...."
"Eberhardt is better than ever, Steve McQueening his way into your heart at about ninety-eight miles an hour, kicking ass with fresh insight and new ways to lament old yearnings."
—Philly Rock Guide 
Welcome to Cliff Eberhardt's website!
Feel free to browse, listen to clips and don't forget to sign up on the mailing list for Cliff's newsletter for the latest about his tours, teaching schedule, producing/arranging services and new albums!
For more information about private songwriting lessons with Cliff, click HERE.
February 2023:
"On a Winter's Night" tour redux... John Gorka, Cliff Eberhardt, Patty Larkin and Lucy Kaplansky - back on the road again! See the Tour page for details and dates ~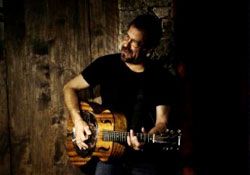 You may make a reservation through the schedule page on the website, or by calling us at 607-843-OTS6 and leaving the following information clearly on our answering machine: your name; the number of tickets you will need, and a phone number where we might reach you with any questions. And do let us know if you need a call to confirm the reservation or have a specific seating request.
The Linden Tree Coffeehouse is located in the social hall of Wakefield's Unitarian-Universalist Church at 326 Main St. Wakefield, 01880. For more information: 781-246-2836.